Hi guys,
We are pleased to announce a system for patients to report the results of their clinical tests. This provides an easy way to collect and ultimately present aggregate and individual test results. This topic is to explain how it works and how to use it.
The graph icon at the top right of the forum (when viewed on a desktop or laptop computer) will provide you with a selection of links to all out patient data systems, including the Post-Drug Syndrome Survey, and the new Therapeutic Outcomes and Notable Reactions reporting system. Additionally, you will be able to access this new Clinical Test Reporting Form.
Each form lets you input a result or set of results from the date you specify. You may submit the form as many times as you need for as many dates as you have test results. Simply submit the form for the date you are doing and then revisit it via the original link to submit a further report at any time.
First you will be asked to select a date for the tests you are reporting.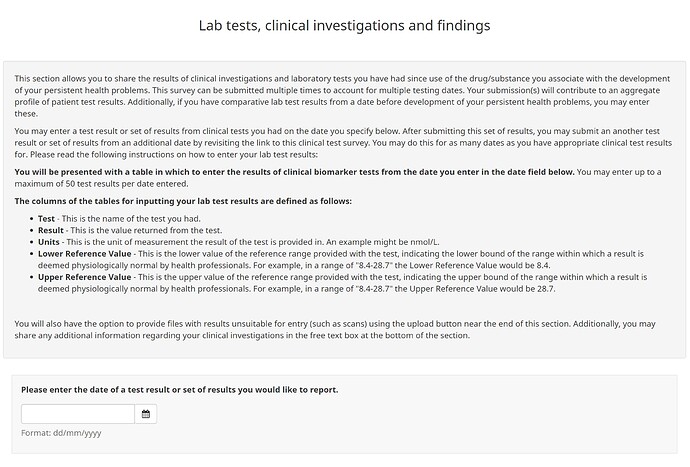 Once you input a date, you will be presented with a table to enter what was being tested, your result, the unit of measurement and the reference range for each test.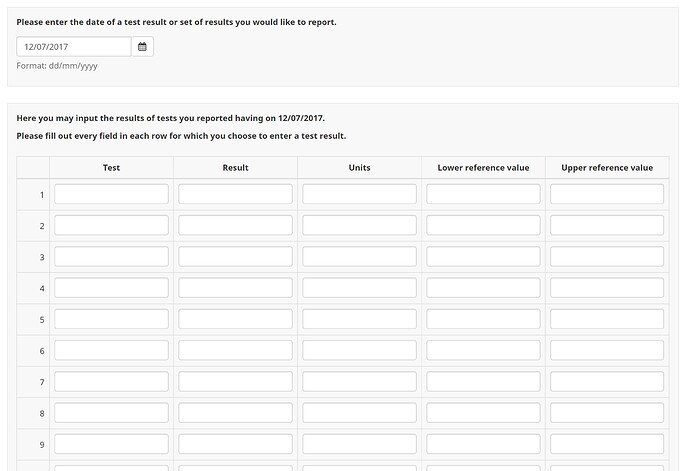 Once you have entered as many as you would like, you may upload any scan results you feel are important and you would like to make us aware of. Please note you MUST redact personally identifiable information from any submitted files BEFORE submission. Finally, you may add any comments alongside your results in the box. You are then ready to submit.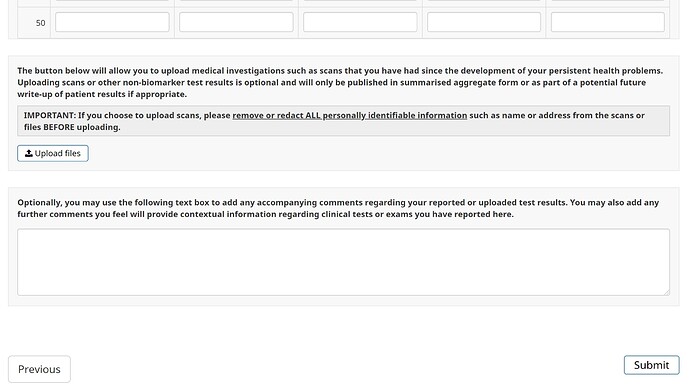 It will take some time to develop the system that will collate the information submitted, but when ready, patients who have completed the Post-Drug Syndrome Survey will be able to view results from this project.
Best,
Axo