Hi All,
I just received my lab results and I'm hoping to get some help interpreting them: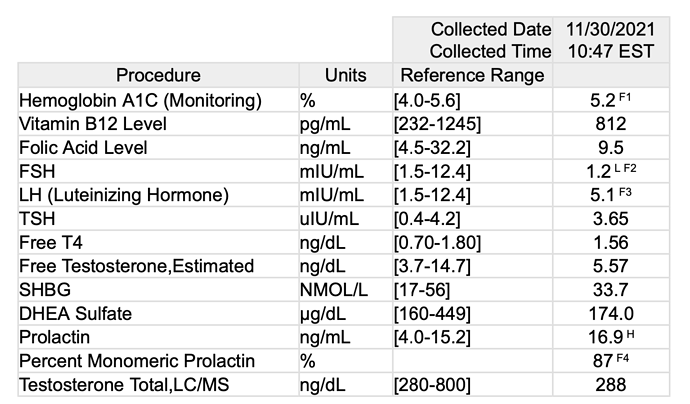 From what I can tell everything is in the "reference range". I notice that "Testosterone Total" is in the lower part of the range.
My major symptoms are testicular atrohpy, and loss of penile sensitivity. There is some loss of libido and difficulty attaining and maintaining an erection, but I attribute this primarily to the reduced sensation.
Cheers!