As per the latest study on propecia :
"Patients treated for male pattern hair with finasteride show, after
discontinuation of the drug, altered levels of neuroactive steroids in
cerebrospinal fluid and plasma"
We need to start testing these parameters in ourselves to see if this is present in all of us.
As I have posted before. 3bdiol is a potent estrogen. There is in fact a patent to uses it as an estrogen receptor agonist.
This study seems to clearly demonstrates that we are producing these hormones in excess.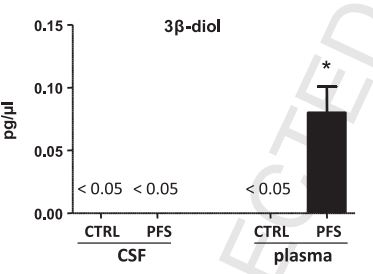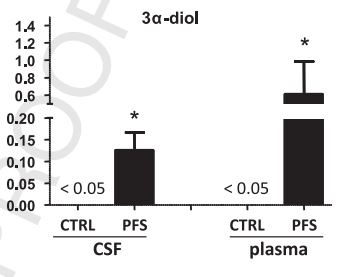 Many of us here see good results on TRT at the start but the results seem to fade quickly. Most non PFS people on TRT would usually find that this is related to increased estradiol. But many of us here have tried many aromotaze inhibitors without luck. So this kind of rules e2 out of the picture. Now the studies show increased 3bdiol it seems very likely that the increase in 3bdiol is negating the affects of TRT.
We really need to do further investigation on this and perhaps some testing as to how 3adiol and 3bdiol respond to different TRT doses.
These hormones can be tested here :
meridianvalleylab.com/testosterone-metabolites
In my experience with various forms of TRT and many AIs I have recovered pretty much all my symptoms but the results just do not last. So this gives me hope.
The study also goes into shows that dyhydroprogesterone aand tetrahydroprogesterone levels are low in post fin cases but I am not sure if these things can stop TRT from working. It would seem in my opinion that something like 3bdiol is in fact something that could stop TRT from working.