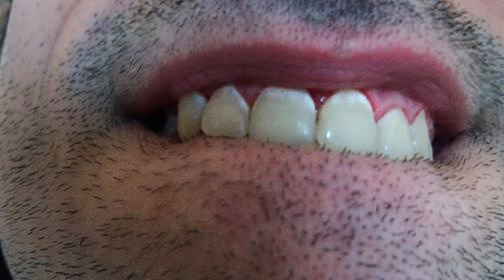 I have demineralized teeth, erosion, move, and appear with osteorporosis.
Searching for users only Blackfox-Quantumfaith"s and Konflict had this.
Altogether the teeth became transparent.
There is a top layer with osteoporosis.
Teeth hurt.
Gingival recession.
Teeth move.
Hypersensitive.
Erosion (also in nails the finger in the center is riddled)
The nails also are loose and get up if I do extremity pressure.
It is good to say that I did not have these symptoms before.
They arose after using Vitamin D3 (Aromatase inhibitor) and destroyed me.
This is SCARY.