I'm posting this SOLELY to encourage PFS victims not to "exit the building" because PFS recovery is NOT impossible.

PFSFoundation.org coordinates PFS counseling for distressed victims, so pls contact them: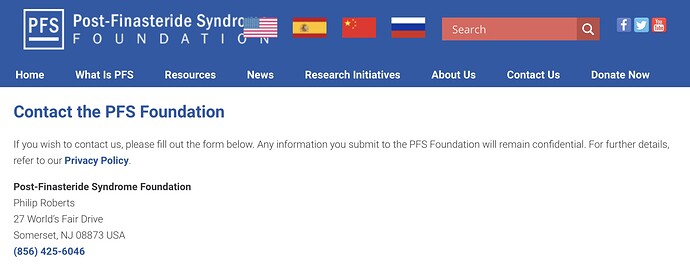 I was in YOUR shoes for 2.5 hellacious years, endlessly thinking about suicide and actually failing four serious attempts. Very fortunately I naturally recovered from worst-case scenario PFS except profound sleep dysfunction in June 2017! So suicide was extremely foolish before I had a few years to recover.

Now put yourself in MY shoes. Sexual dysfunction is a fading traumatic memory, so I'm flailing online dating just like everyone else! Ha! Here is my annoying profile: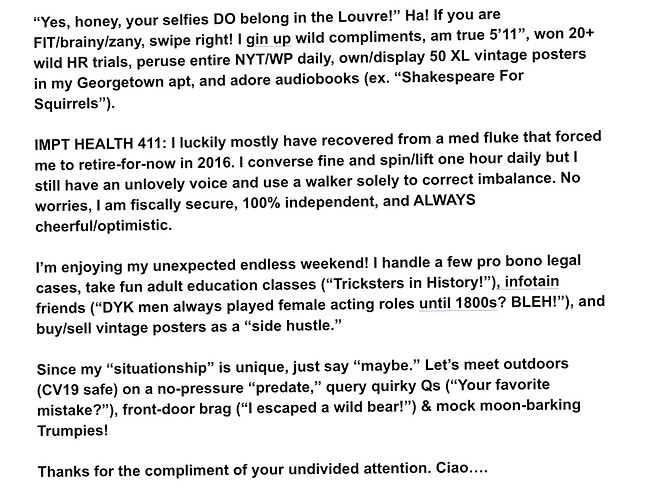 Note I briefly gloss over my PFS recovery (ignore my other health issues not germane to PFS). Hopefully YOU can follow suit.
Mel H., Washington DC