books.google.com/books?id=v0QrC_ … #PPA400,M1
See Page 400.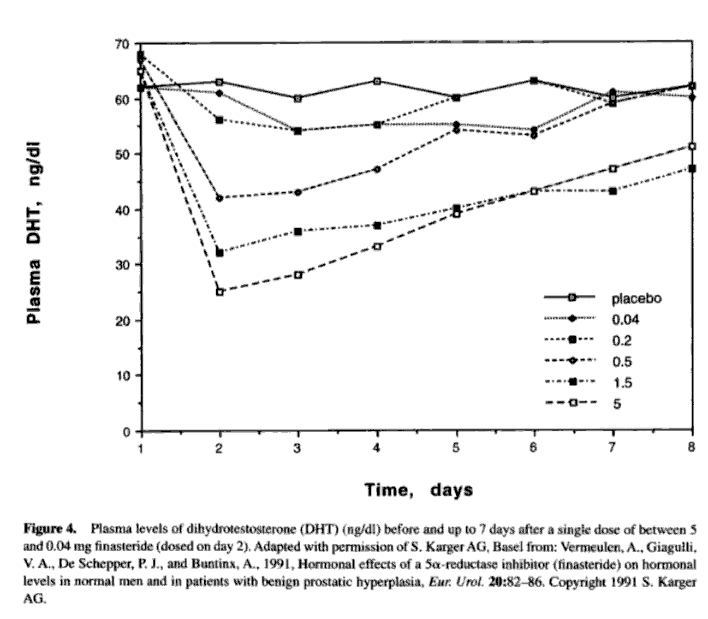 DHT inhibition after single dosages.
For website visitors hellbent on taking Finasteride (not recommended) and who are concerned about side effects, one should use as small a dosage as possible (1/16th of 1mg, ie 0.125mg) every 5-7 days according to chart above and info below.