Man, I really wish I had known about it before now!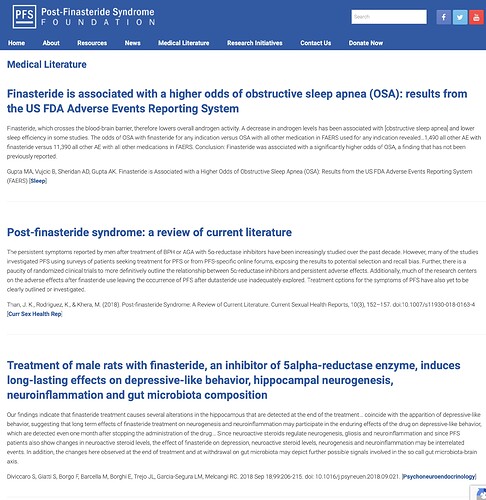 https://www.pfsfoundation.org/publications/
It has MANY published high-level medical research articles/links about PFS that docs will RESPECT!
At last week's appointment with my neurologist Dr. Russ Bodner, I SHOWED HIM several published PFS articles and he was IMPRESSED and insisted I email him the articles!
I CAN'T BEGIN to tell you how FRUSTRATING dealing with docs/psychiatrists has been! NONE - OUT OF 50+ I've seen - believed a word I was telling them about PFS! Not even my Mayo Clinic docs - and they're supposed to be THE WORLD'S BEST!
---
SO before YOU SEE ANY DOC ABOUT PFS - bookmark the relevant PFS articles on your phone/iPad AND INSIST THEY READ the articles!