@axolotl @awor @Dubya_B @anon22245532 @Northern_Star
The links I screened didn't really fit. Therefore will edit this post a few times. Apart from grants some projects may give us valuable contacts to scientists.
H2020 Grants:
European Joint Programme on Rare Diseases (total of 100M) available:
https://cordis.europa.eu/project/id/825575%20%20EJP%20RD
Solving Rare Diseases: Probably also not a project for us. But maybe hold valuable contacts to scientists.:
https://cordis.europa.eu/project/id/779257
Here is a preclinical call that will open end of next year: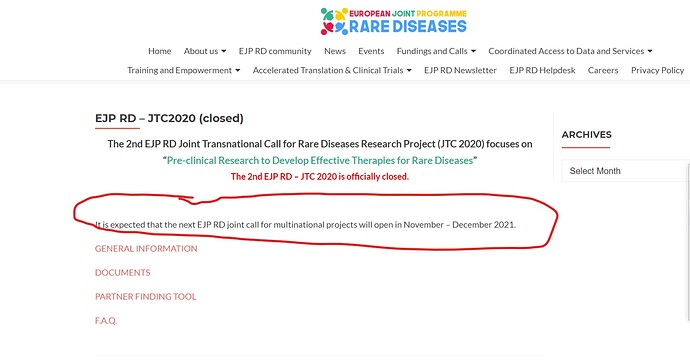 This is the consortium we should contact them:
https://irdirc.org/
We should get in touch with theses partners:
https://www.ejprarediseases.org/index.php/general-information-jtc2020/
GOLIATH: is not for us, but as they what to create tests that detect metabolically disruptive medications (5-ARI change the sugar and fat metabolism), the contact list of the program could hold valuable future cooperation with universities:
ERGO: Looks mainly at the thyroid gland and EDs. But could be extended to other neuroendocrine systems. This project may hold valuable contacts:
Novel Testing Strategies for Endocrine Disruptors in the Context of Developmental NeuroToxicity. Not relevant to us, but may hold contacts to relevant scientists.